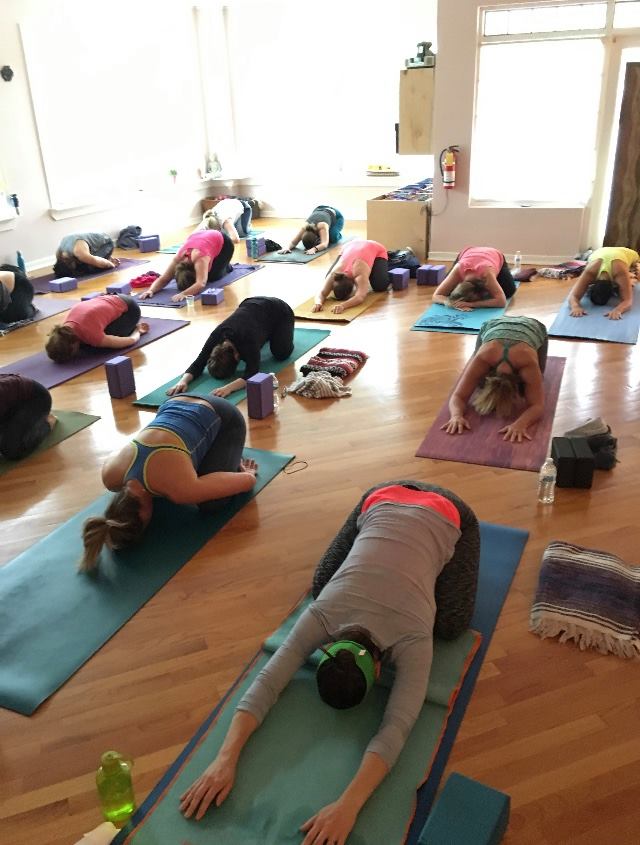 Release, Receive and Renew, with Bettina Brown & Shayna Mahoney, Sunday October 28th 2:00-4:00 pm $35 early bird
Join Bettina Brown & Shayna Mahoney for a 2-hour stress-free afternoon.
In this workshop, you will recognize and release patterns and ways of living that may be stopping you from experiencing a healthy, happy & vibrant YOU.
Release, Receive & Renew will give you the opportunity to experience a variety of natural healing therapies such as yoga, journaling, Reiki and crystal sound bowls in a safe, relaxed and comfortable setting.
Becoming aware of what holds us back is the first step to a joyful life. Giving ourselves permission to Release and let go of any daily stress makes room to Receive the abundance of peace & love that we all deserve.
What to expect:
Gentle movement: Wear comfortable clothing
Journaling: Bring writing paper & pen
Reiki: Balance flow of energy through light touch of hands resting on feet/shoulder
Crystal bowl: Explore how sound can activate and transform your wellbeing
* Sign up by October 14th and save!
$35 Early registration
$40 after October 14th
Participants will receive discounts on Bettina's upcoming group events and exclusive offers from Shayna.
_______
Bettina Brown is a Reiki Master Teacher who also specializes in meditation, gentle chair & floor yoga. Bettina shares monthly crystal bowl sound baths at Centerville Yoga & Wellness.
Shayna Mahoney is a holistic life coach who gives women hope to embrace their anxiety and find peace within. She has spent the past decade in trainings from nutrition to human development to Reiki and more.
 Are you
curious
about becoming a certified yoga instructor? Do you crave to
deepen
your practice
? Do you seek to
find balance
in your life? The Kind Yoga Teacher Training is for you!
Some benefits of the training include…
• An immersion into exploring the practice and postures of hatha yoga
• Create a lifelong practice for yourself
• Supplement your income with teaching group and private sessions
• Learn meditation and breathing techniques
• Study with some of the best holistic educators on the Cape!
The Kind Yoga Teacher Training is a National Yoga Alliance Registered School – they exceed the YA standards for training.
4 month training begins each September.
The schedule: 10 Modules
every Tuesday evening 6:45 to 9:45pm
10 Friday evenings: 6:30pm-9:30pm
10 Saturday afternoons 12:30pm-5:30pm
10 Sunday afternoons 12:30pm-5:30pm
Next session begins Tuesday, September 25th.
FREE INFO SESSION Tuesday September 18th, 7-8 pm 

All classes held at Centerville Yoga & Wellness Center.

About Diane, Founder of Kind Yoga & Senior Teacher :

D. Kovanda, M.Ed, Director of Kind Yoga Teacher Training, National Yoga Alliance ERYT 500 and numerous guest teachers, experts in their field, including C.Patricia Fater, MD, Kumara Sidhartha, MD, Linda Harmon, M.Ed, Jack Adams, PhD, www.KindYoga.com National Yoga Alliance Registered School, held at Centerville Yoga. Diane Kovanda is also co-founder of the Wild and Wise Women Festival: July 25-27 2014 Kripalu Center, Stockbridge, MA, Co-founder of The Calm Warrior Training Inc. provides criminal justice professionals with stress reduction and decompression tactics. www.CalmWarrior.com and co-founder of the Cape Cod Yoga Association.
Contact Diane directly for more information at (508) 776-1990 or visit www.kindyoga.com.